Casas da Noruega wins Norway Cup for the second time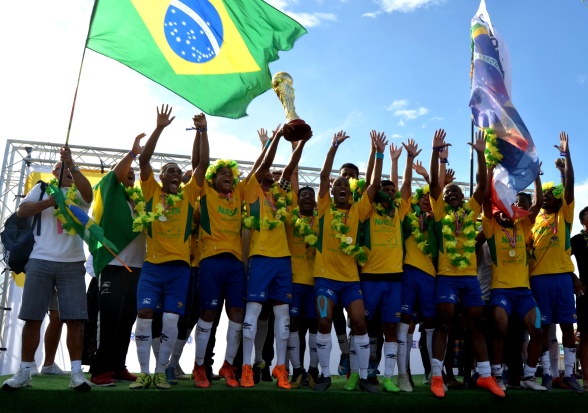 The 17 football players from the local community of Bancários, Rio de Janeiro won the Norway Cup last Saturday, 4, in Oslo. This is the second time that the Brazilian team wins the title. In 2016, Casas da Noruega (CdN) debuted in the competition winning the gold in the category 18-19 years.

The team's track in Norway Cup was faultless: they went unbeaten and without conceding a goal during the matches, when facing Norwegian teams, a German and the big final against a Ghana team. The boys closed the qualifying rounds as leaders of the group after beating Eidskog Football (1-0), Hjelset-Kleive (4-0), Loddefjord IL (2-0).

Then they beat Lillestrøm (4-0) and Pors (1-0). In the quarterfinals, the CdN faced German Egernförde and took the best 1-0, moving to the semi-final when they defeated the local KFUM KAM team 1-0 in a close match. The big final was played with the Ghanaian team called Lizzy Football Club. Casas da Noruega scored two goals: one by João Victor, the "Choco" and another by Carlos Augusto "Balotelli", who also received the award for Best Player in the field .

The Norway Cup is the largest youth soccer tournament in the world and was held between 28 July and 4 August in Oslo, Norway.