CdN launches weekly lectures in school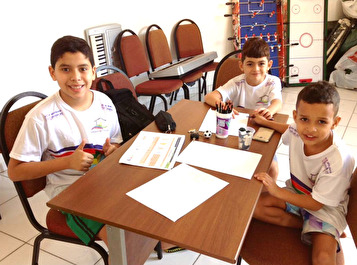 The Casas da Noruega school in Bancários (Rio de Janeiro) announced a new semester starting this week, with activities for children and families. One of the new features will be the lectures series and video lessons every Wednesday, with different themes among the subjects offered in the school. The meetings will be open to children, teenagers and adults. "The teachers will prepare the lessons and we will also have some guests lecturers," explains the pedagogical coordinator of Casas da Noruega, Suellen Andrade.

Another change in the school calendar is the kick start of an English class especially aimed for the soccer boys, organized by teacher Thatiane Tadin. The group will meet Mondays to Thursdays at the social project school in Ilha do Governador. In parallel, the tutoring classes, computer classes and music will continue in the grid of schedules of the new semester as well as social events. "We are going to have distribution of food for the local families on September 6, before the holiday", says Suellen.

Track more news on our website, Facebook and Instagram.