18 boys from Rio compete in soccer championship in Norway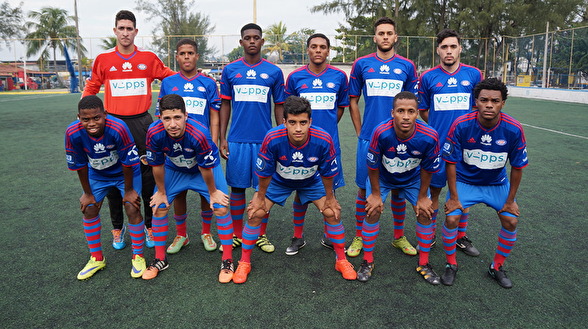 A group of teenagers between the ages of 18 and 19 in Rio de Janeiro is training since December last year to represent the social project Casas da Noruega in the biggest youth soccer tournament in the world. The event will be held by the end of July, in Oslo. The NGO (non-governmental organization) has been working with social and educational projects in the local community of Bancários (Rio de Janeiro) since 2009 and one of the activities is the soccer training for boys and girls as pedagogical support of the school.

In 2016, the male team of Casas da Noruega debuted in Norway Cup and was the big champion of the competition. This year, the team will compete with ten new players in the Norwegian capital between July 29 and August 5, led by captain Gleidson Bernardo, 18 (center in the first row). "We are all ready for this challenge", Jair Ferreira, responsible of the NGO for the football project.

The Norway Cup is the largest football competition in the world for children and young people from 10 to 19 years old. Since the start of the event in 1972, the tournament has already registered 420 teams and 8,400 participants. Over the years, participants, players and referees from 126 countries participated in the games.